Since last month, there has been a big influx of Yellow-browed Warblers (Phylloscopus inornatus) to the south of the Iberian Peninsula. Some have already crossed the Mediterranean Sea and have been observed in Ceuta and even reached the Canary Islands.
- Reservoir Birds lists several birds: more than 8 birds seen (and some ringed) in Andalusia (between 27 and 30 October), and 7 birds in the Canary Islands (between 30 and 31 October).
- Rare Birds in Spain lists 28 Yellow-browed Warblers from different parts of Iberia and the Balearic Islands.
- Rare Birds in Portugal lists 7 birds (including 3 ringed) from different parts of Portugal but most from the south, between 24 and 27 October.
- Ceuta: one bird captured and ringed in Monte Hacho on 26 October by José Peña.
So keep your eyes peeled for these little Siberian birds during this autumn!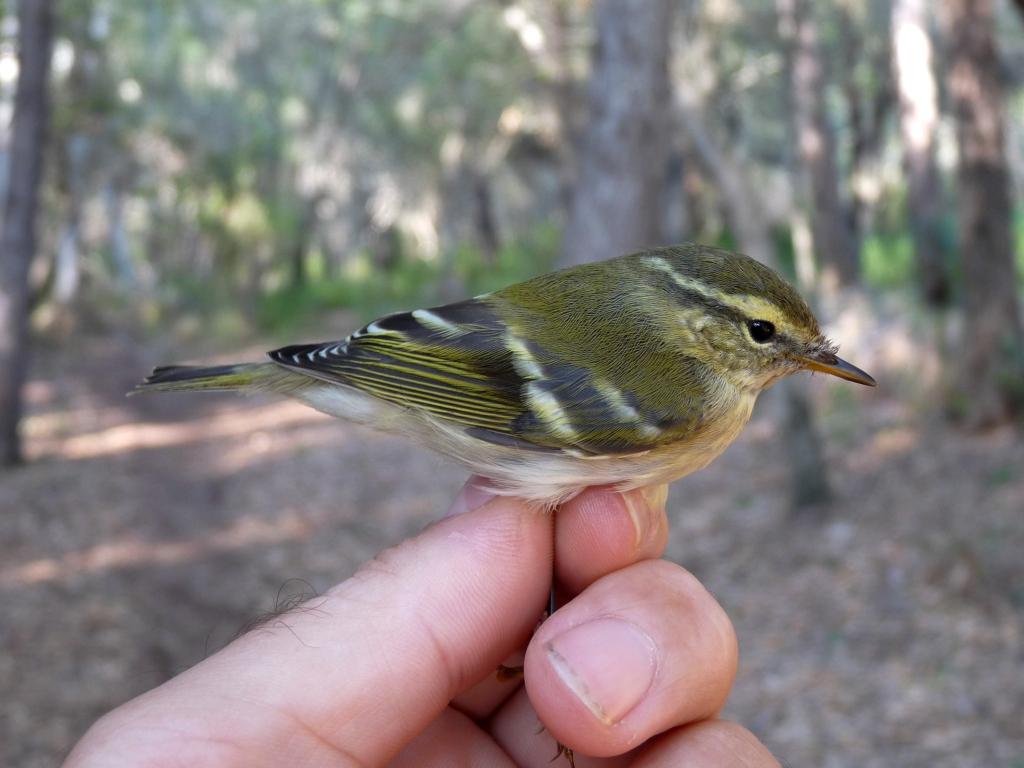 Mosquitero Bilistado (Phylloscopus inornatus), Guadacorte, Los Barrios (Cádiz), Andalucía
30/10/2014 (
©
David Cuenca &
José Luis Garzón
)
Yellow-browed Warbler,

Gibraltar Bird Observatory (
©
R. Marsh
)
Mosquitero bilistado (Phylloscopus inornatus), Ceuta, 26/10/2014 (
©
José Peña)
The photographs are not hosted here but we only linked to them in their original sites. The exception is the first photograph, thanks!